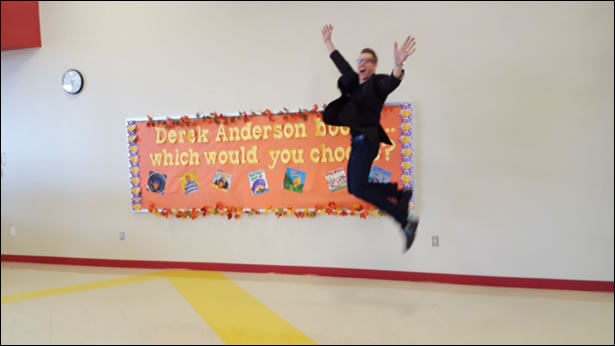 Derek LOVES to speak to
audiences about creating books!
If you're interested in booking Derek to speak at your school, conference or event, send a note to the address below with the following information:
Your Name
Email Address
Phone
Type of Event
(school visit, conference, etc.)
Organization and Address
(include city, state and zip)
Preferred Event Dates
Any Details, Questions or Notes
Please send this information to the following address
(with the proper "at symbol" and "dot" in place)...
gallery(at symbol)derekanderson(dot)net
Derek is now part of The Author Village, a collective of children's book authors and illustrators dedicated to bringing speakers to schools, conferences and events around the United States and the world. You can contact them to book Derek as well. Please click on the logo below to go to The Author Village website.
Thank you!
We will respond as quickly as possible.