ACTIVITY SHEETS
What could be more fun than creating? Derek loves to bring his characters out of his books and into the world for his readers to experience. When kids draw a character or invent something of their own for a story, they experience that world in a whole new way. You can download any of the activity sheets below, just click on a page below for a downloadable version and follow the prompts on your computer to print.
Learn to Draw LITTLE QUACK!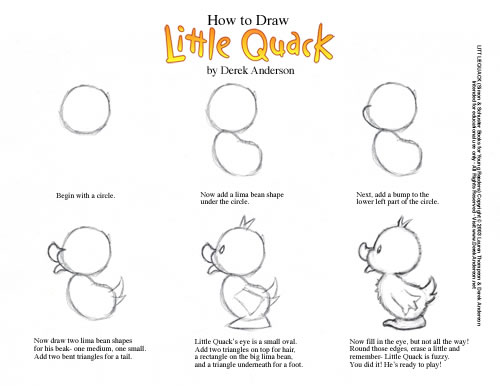 Create a Race Car for HOT ROD HAMSTER!
Make up your own PIG!