Books aren't easy to make. We have to search long and hard to find the right characters. We have to write the stories, design and create sets, and get every detail just right. Characters can be temperamental, mistakes can happen and things go wrong. Here's a look behind-the-scenes at all the fun, fumbles and follies that happened while we were making Croc and Ally's two NEW books...
A little press for Croc and Ally
in the newspaper, The Swamp Observer.
Croc probably shouldn't be the one
giving interviews for the new books.
This is a rare blooper from the book
CROC AND ALLY: FRIENDS FOREVER.
Ally got the giggles and it was almost
impossible to finish the story!
Croc and Ally get a few directions from one of our assistants
before starting work on The Moon is Hiding, the third story
in the book CROC AND ALLY: FRIENDS FOREVER.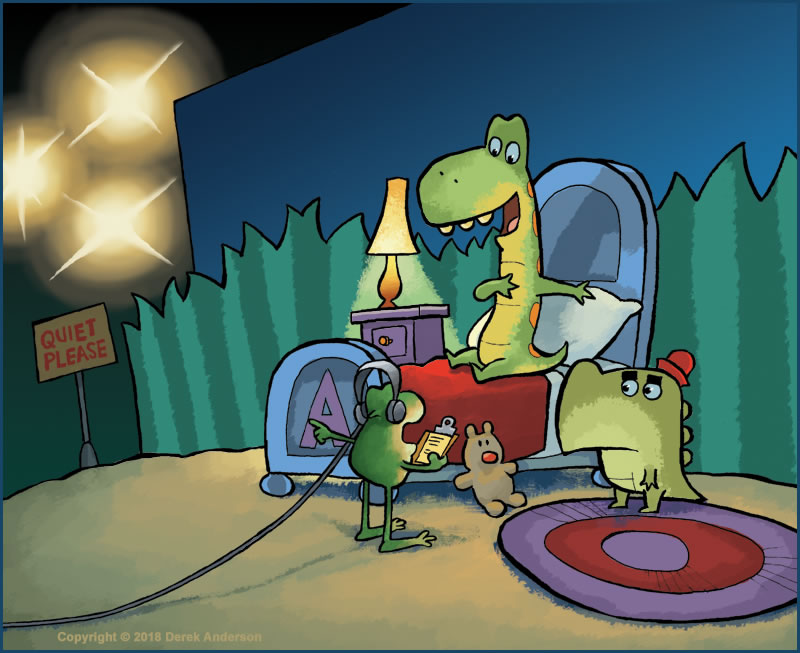 Making books is hard work!
After carrying Ally around on the sofa all day for
the book CROC AND ALLY: FRIENDS FOREVER,
Croc needed a nap!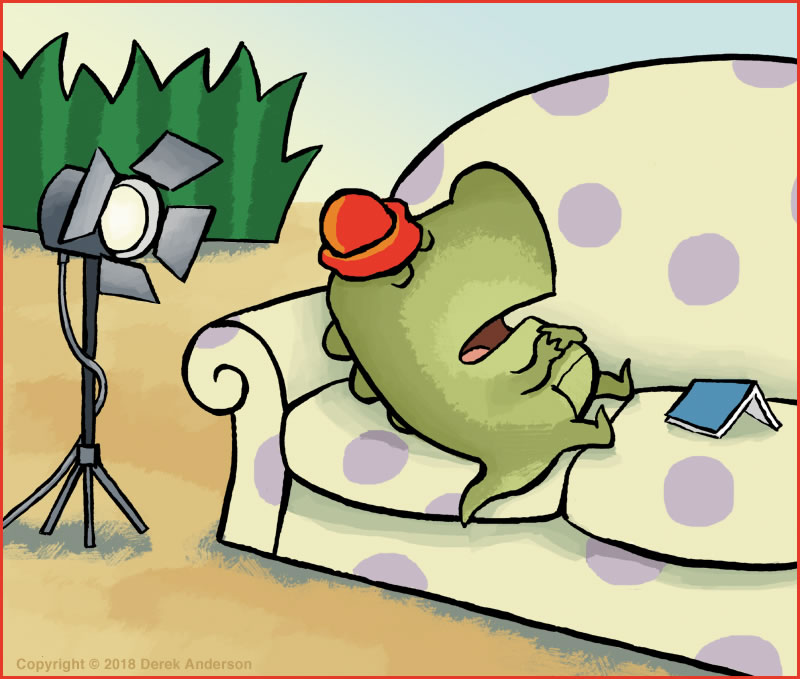 It wasn't easy to find the right characters
for the Croc and Ally books. We held try-outs
for weeks! We're pretty sure one of the animals
that tried out wasn't a crocodile OR an alligator!
We could NOT believe it when this
came out before the books were published...
Croc and Ally are so excited!
Their TWO NEW books are finally out!
They've been busy packing to travel to bookstores.
They can't wait to meet you!

Read Croc and Ally's New Books Today!