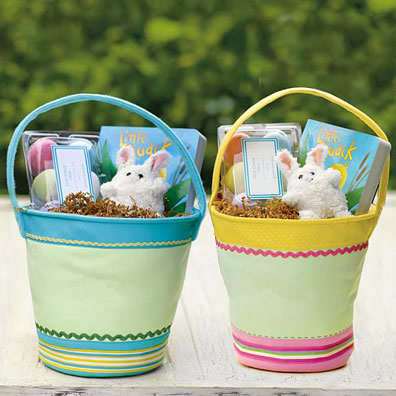 Does Anything Look Familiar in This Picture?
Little Quack is Now in Easter Gift Baskets
at Pottery Barn Kids!
The board book edition of Little Quack is being sold in two Easter gift baskets at Pottery Barn Kids. Available in pink and blue, our favorite little friend is accompanied by Easter egg chalk and a plush bunny. Hooray for Little Quack!

To get your Easter gift basket, click HERE.

______________________
Little Quack's Hide and Seek
Now Available as a Classic Board Book
The second picture book in the Little Quack series, Little Quack's Hide and Seek is now available in a very sturdy classic board book edition. The original picture book was published in February 2004. In the book, Mama Duck counts to ten and the ducklings are all determined to find the best hiding places. While Widdle, Waddle, Piddle and Puddle hurry off to hide, Little Quack can't seem to find anywhere secret enough to go. Of course he does end up finding a great place. Derek had great fun revisiting the pond for this followup to the original. And he's thrilled to have it released as a classic board book for his youngest readers.

To learn more, click HERE.

______________________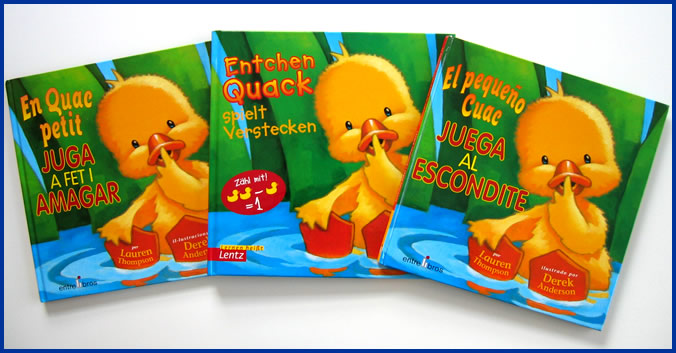 Little Quack Plays Hide and Seek
in France, Germany and Spain
The Globetrotting Little Quack is once again crossing the big pond. This time, he's going for a splash in Germany, France and Spain with his book, Little Quack's Hide and Seek. The original Little Quack was the first in the series to make the jump into the U.K., France, Germany and South Korea. Little Quack's Bedtime has been published in the U.K. and South Korea. And now, Little Quack's Hide and Seek is following in their footsteps. It's a happy day for Derek when his work reaches kids in the far corners of the world!
______________________
Amazing Bookmarks
by Lincoln Elementary Students

Without question, one of the most fulfilling parts of being an author and illustrator is inspiring kids to write and draw. Often when Derek visits a school or bookstore, kids will bring up drawings they've made of his characters. In October 2006, Derek visited Lincoln Elementary School in Spencer, Iowa. The teachers went to great lengths to prepare the students for Derek's visit. There were bulletin boards, a painted window and signs everywhere. One of the unique things they did, was have students make bookmarks featuring Derek's characters. They did an awesome job. There were many different renditions of Little Quack, one very cool Gladys, and the drawing of Blue Burt and Wiggles couldn't have been better. The teachers and students really used their creativity and as a result, Derek's day at Lincoln Elementary was extra special.

______________________


What A Fun Year!
2006 was great fun. Derek had three books published, went on a multi-city tour, visited many schools all over the country, and completed the paintings for two new books. Derek also travelled to Paris, France with his wife, Cheryl. One of the highlights of their travels was a day trip to Giverny, France where the great artist Claude Monet lived. Derek and Cheryl toured Monet's gardens, his home and the studio where he painted the very famous water lillies.

With the new year comes a new set of goals, new challenges, and the continuation of Derek's passion for stories and making great books. Many thanks to all of Derek's readers! We're looking forward to making 2007 another memorable year!